Bend in the Circle - Book 1 in the Enduring Love series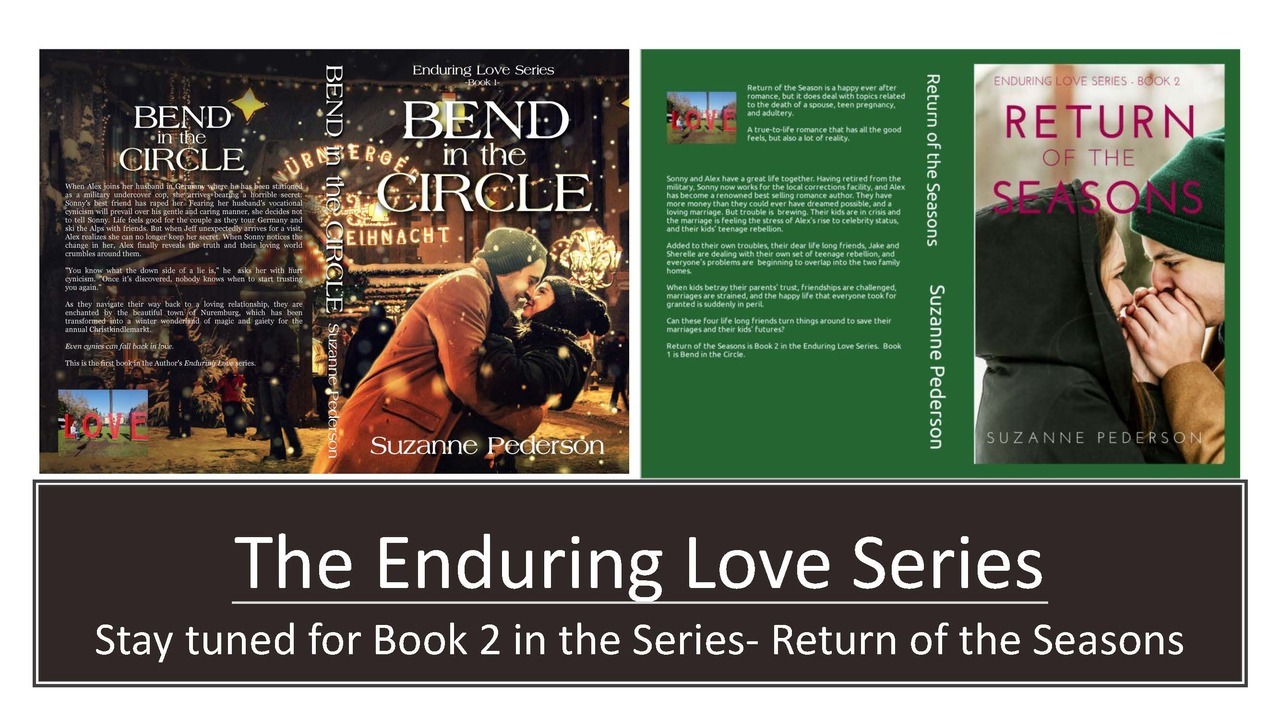 Bend in the Circle
When Alex joins her husband in Germany where he has been stationed as a military undercover cop, she arrives bearing a horrible secret: Sonny's best friend has raped her.
Fearing her husband's vocational cynicism will prevail over his gentle and caring manner, she decides not to tell Sonny. Life feels good for the couple as they tour Germany and ski the Alps with friends. But when Jeff unexpectedly arrives for a visit, Alex realizes she can no longer keep her secret.
When Sonny notices the change in her, Alex finally reveals the truth and their loving world crumbles around them. "You know what the down side of a lie is," he asks her with hurt cynicism. "Once it's discovered, nobody knows when to start trusting you again."
As they navigate their way back to a loving relationship, they are enchanted by the beautiful town of Nuremberg, which has been transformed into a winter wonderland of magic and gaiety for the annual Christkindlemarkt. Even cynics can fall back in love. This is the first book in the Enduring Love Series.