Call of the Emerald Isle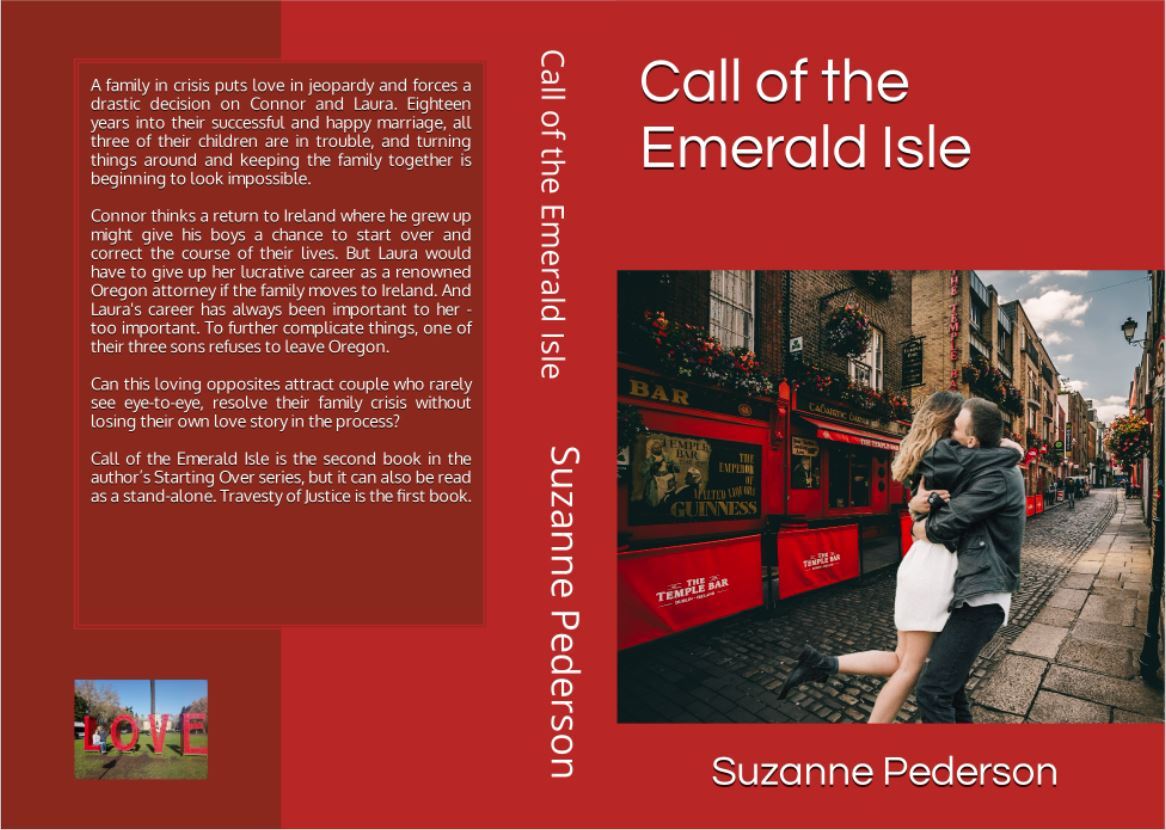 Book 2 in the Enduring Love series. Find out how Connor and Laura have have grown their family, and what crisis now threatens to rip their family apart!
A family in crisis puts love in jeopardy and forces an impossible decision. Can this married couple survive what they're facing?
Connor and Laura have to make a life altering decision. Eighteen years into their successful marriage, their children are all in crisis. Connor wants to return to Ireland where he grew up to give the boys a chance to start over. But Laura would have to give up her lucrative career as a renowned Oregon attorney if she agrees to make the move with Connor. And Laura is admittedly a career alcoholic. Being an attorney is what she is, not just what she does. To further complicate things, one of their three sons refuses to leave Oregon.
Can this loving opposites-attract couple resolve their family crisis and give their boys a chance to start over without losing their own love story in the process?