Something to Cherish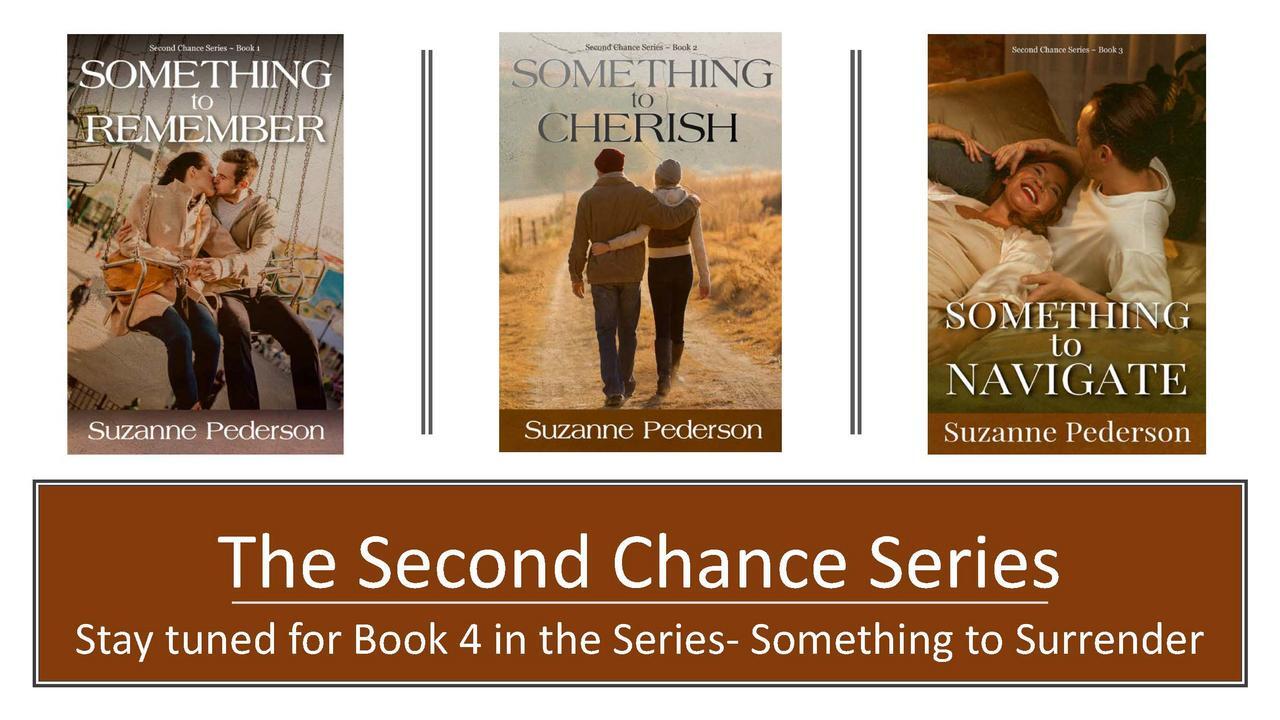 Something to Cherish
Book 2 in the Second Chance series.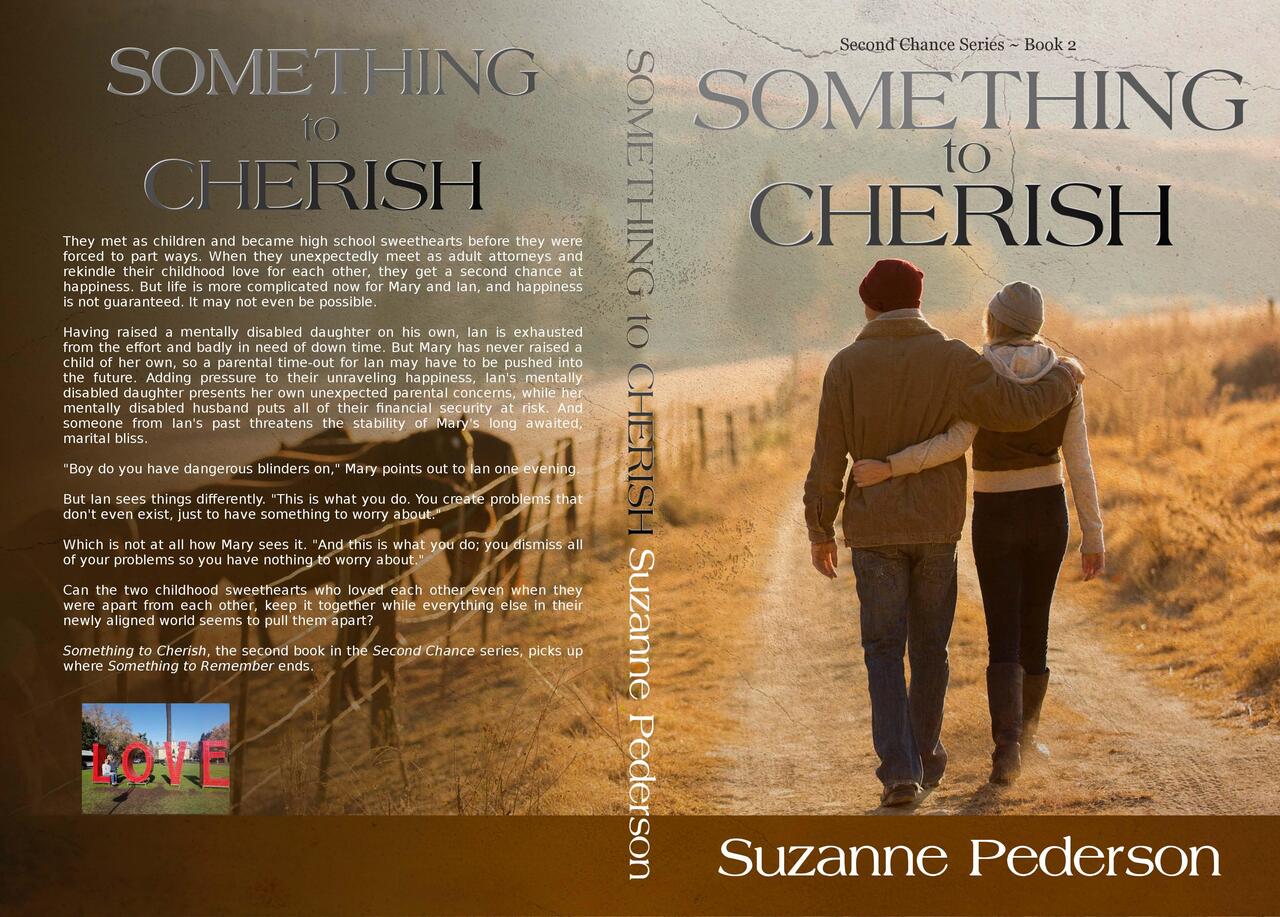 A love story inside a love story.
Mary and Ian met as children and became high school sweethearts before they were forced to part ways, when Ian's military stepfather is reassigned to a military base out of state. When Ian and Mary unexpectedly meet again as adult attorneys, they rekindle their childhood love and get a second chance love and marriage.
Jenny and Ricky, Ian's cognitively impaired daughter and her cognitively impaired boyfriend are also getting married. Ian is thrilled that his daughter will now have a fuller life than he had ever dared to hope for her, and Ricky will be a wonderful husband and son-in-law.
Life should only get better from this point forward now that both couples have found happiness with their forever soulmate. But life is more complicated now for Mary and Ian, despite Jenny's new adult stability, and happiness is not guaranteed for any of them.
An unexpected development brings Ian's ex-wife into their daily lives, while Ricky does something that puts all of their financial stability at risk. Along the way, Jenny and her new husband Ricky who is also cognitively impaired, provide plenty of their own interesting problems and light entertainment.
Can the two childhood sweethearts who held onto their love even when they were apart from each other, keep it together while everything else in their newly aligned world seems to pull them apart? Can the two cognitively impaired young adults really make marriage work?
Something to Cherish, the second book in the Second Chance series, picks up where Something to Remember ends but it can also be read as a stand-alone story.