Angsty true-to-life romantic fiction.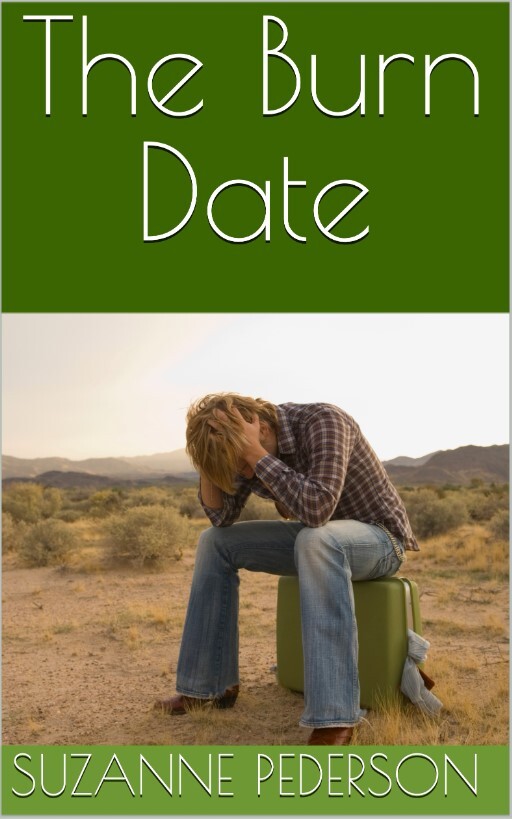 Eli has never fought a wildfire like the fire he is now fighting that is blow-torching its way through his home town. His sister and nieces are desperately trying to evacuate and dispatch is alerting him that his own neighborhood is threatened. Can Eli save his sister without becoming a casualty of the fire? And will he have a home to return to at the end of the day?
Amber loves being an ER nurse but the number of fire evacuees flooding the ER today is overwhelming. All of them are relieved to have escaped the fire except the injured firefighter who wants to return to the fire line to continue his fire fight.
When unexpected circumstances throw the nurse and the firefighter together, they both remain adamant that they aren't interested in a romantic relationship. Every time Eli falls for a pretty girl, his quality of life goes downhill. And Amber is tired of bad boyfriends who torment her about her weight. So, a friendship pact is perfect for both of them. But is it? Will the nurse and the firefighter be able to resist each other's charms to maintain their relationship in the friend zone?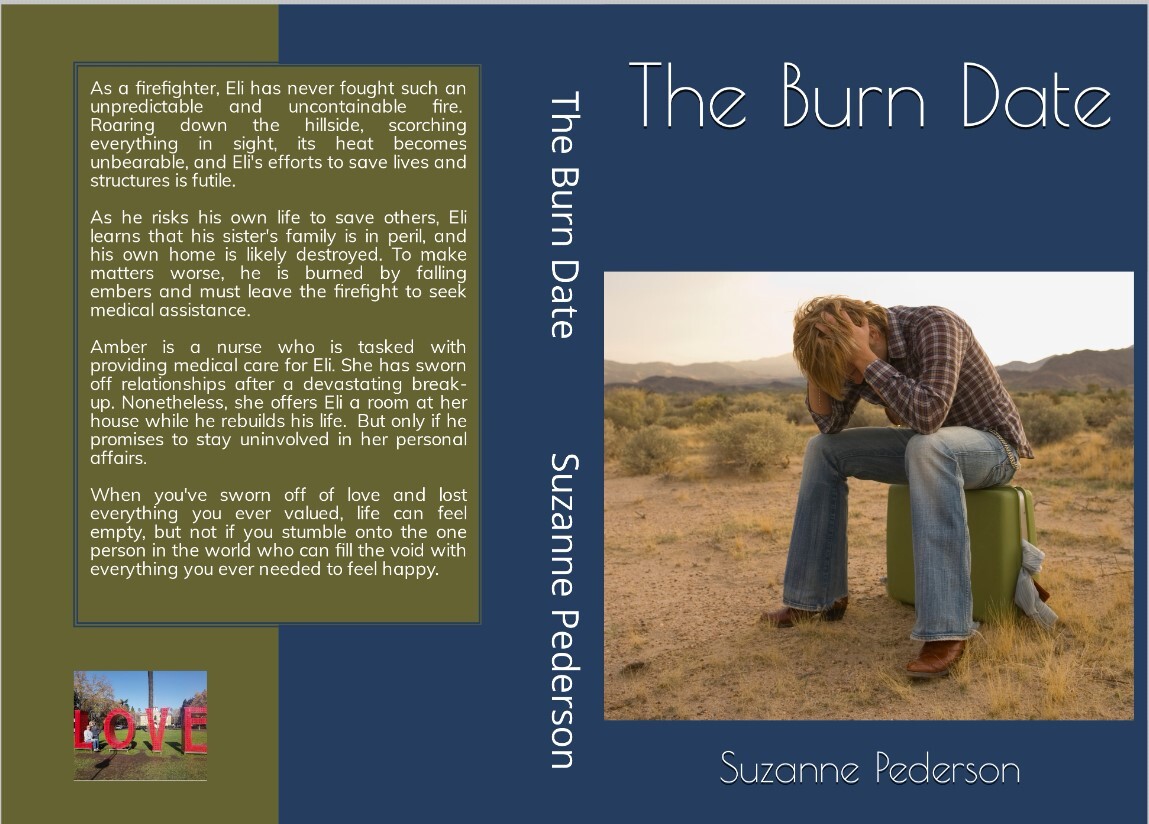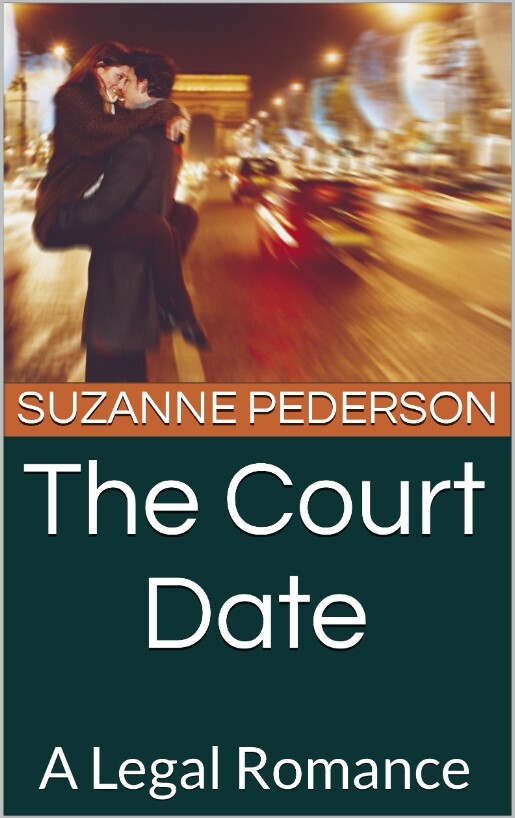 Paisley is a medical student who was once very popular in her home town.
Her mother is a prominent doctor with a renowned reputation. Everyone loves her.
Except she has just been charged with multiple murders.
And now the whole world seems to be following her story.
Brayden is a small town journalist who remembers Paisley from high school.
She's beautiful and way out of his league and somehow Brayden has to land a hometown interview with her.
He's used to writing small town articles - who won the best jelly competition - that sort of thing.
He doesn't do big time stories. But he's just been tasked with covering this trial - and interviewing Paisley.
When he sees her, all he can think about is how beautiful she used to be - and confident.
Today she seems more like a scared waif.
Brayden yearns to protect her from the vultures in the court house who also want an interview.
But Paisley won't talk to him.
So, now what? Can he somehow land that interview and in the process protect her from everyone else who wants an interview?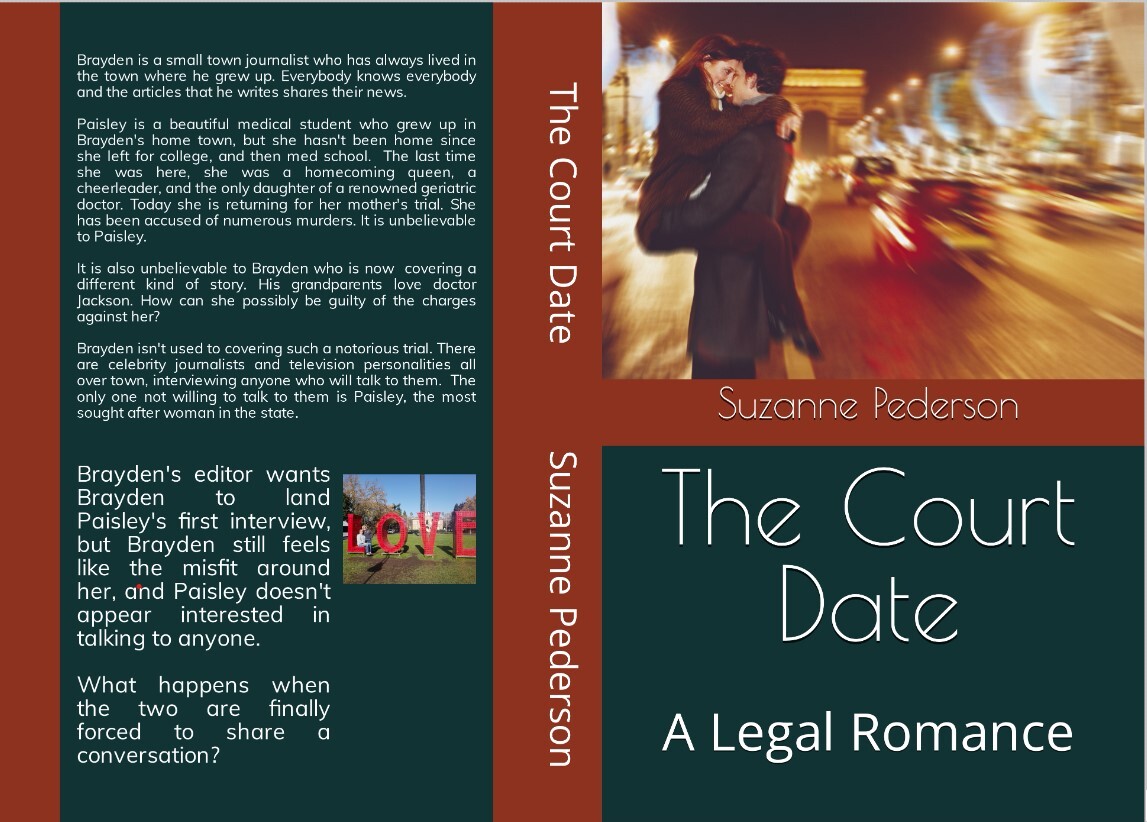 His political power is threatened by scandal. So is his loving marriage. Can he prove his innocence before his life is ruined?
Graham Gosling is an important man with a big problem. As White House chief of staff, he is advisor to the newly elected President, and also a hands-on father to six children and a devoted husband to Jillian, his beautiful wife of fifteen years. There's a lot on Graham's plate, but nothing he can't handle - until he is unexpectedly implicated in - The Scandal. Everyone is talking about it. The DC Madame who is expected to take a lot of high-powered political operatives down - and nobody has more octane driving their political career than Graham Gosling. But Graham is innocent! If only there wasn't so much evidence against him, like the important dates when he stood Jillian up, the incriminating list on the internet that implicates him in the scandal, and even worse, that phone call that everyone heard, not to mention the horrible grand jury testimony that Graham gave under subpoena. 
Can this high-stakes political operative take back control of an uncontrollable story and make everything right before his life is ruined?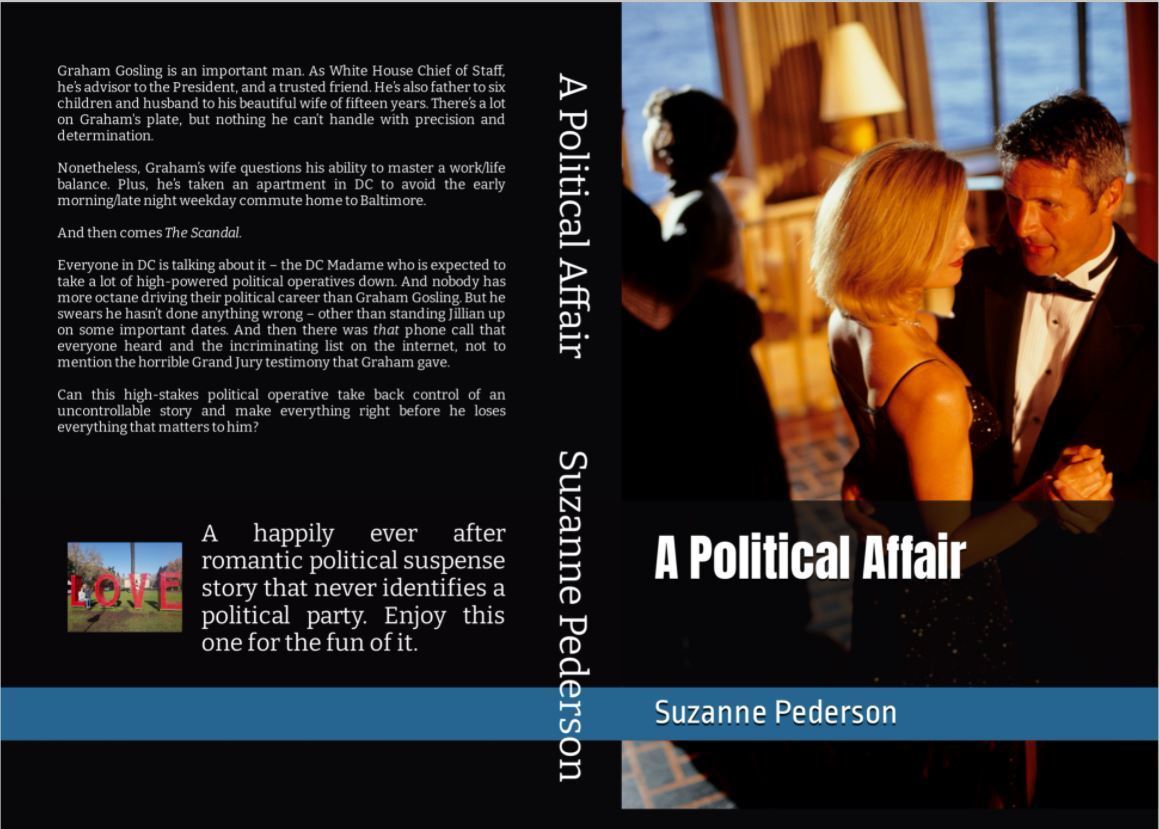 She won't be defeated by her dark secret. He's following leads to uncover the truth. Can they survive the fallout of secrets, lies, and betrayal?
Alex has a horrible secret. Her husband is a cynical undercover cop in the military who always expects to hear the truth. They haven't seen each other in eight long months. Today they are reuniting - secret and all. Alex wants to share what happened to her, but she doesn't want it to ruin their reunion. Sonny is so happy to see her. And the truth will break his heart. It will make her feel tarnished. How can she tell him what his best friend did to her? She can't - and so she doesn't - until the best friend unexpectedly comes for a visit.
Can Alex keep all of her lies in order or will the cynical cop unearth what's she's been keeping from him? 
Set in the 1980s, this is a happily ever after story that is filled with lies, secrets, heartbreak, infidelity, and undeniable love. A romantic story about survival, trust, and commitment.
This is the first book in the Author's Enduring Love Series.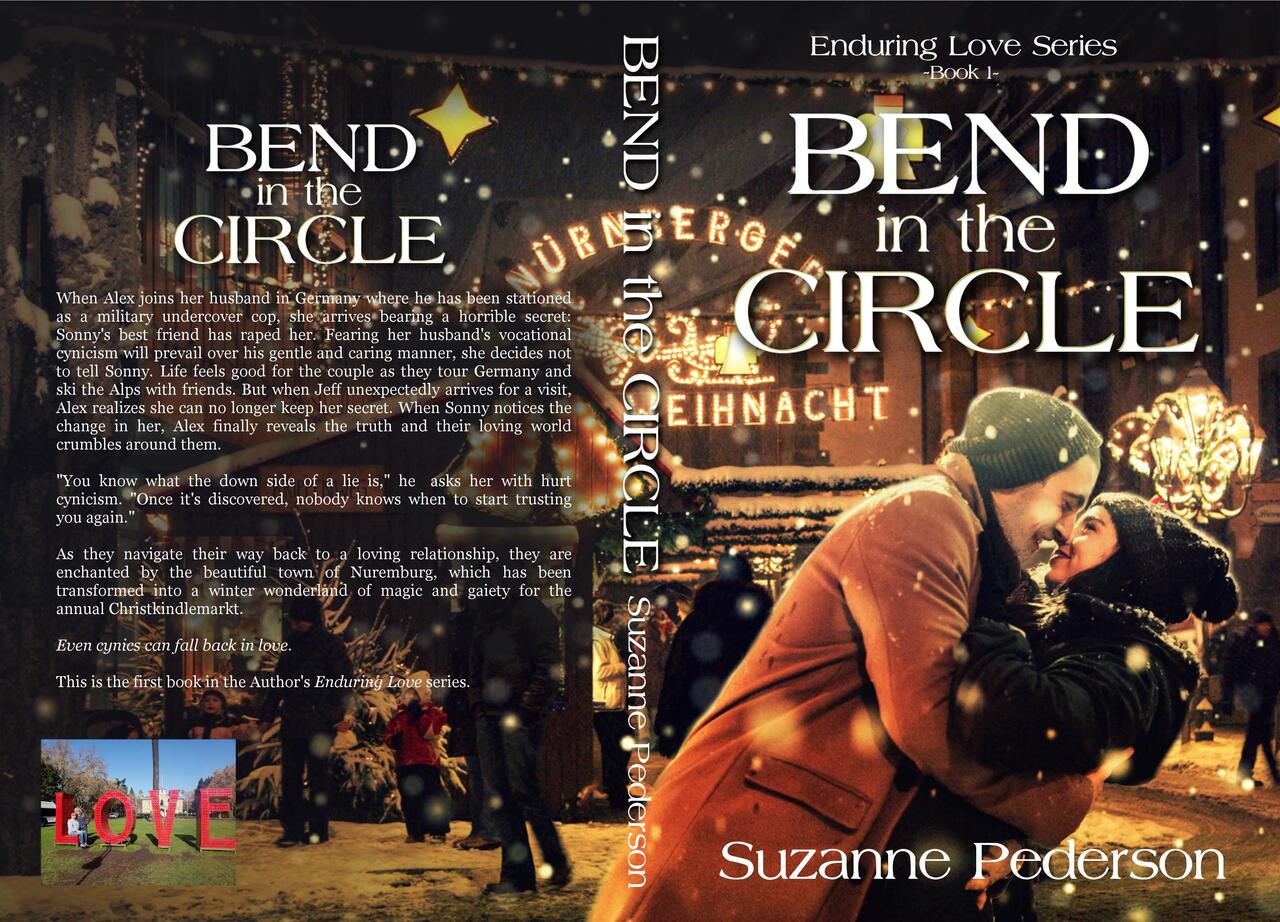 An enemies to lovers romance. 
Connor is in mourning for his deceased wife and two young daughters, and now he's been accused of murdering their killer. Laura is his court appointed attorney. She's struggling to justify a loveless marriage and a career filled with moral conflict. This is her first big murder case and the media is all over it - the Celtic Vigilante. Connor has become a local celebrity. Laura has to win him an acquittal but Connor isn't making that easy. He's resistant to all of her ideas, and he clearly dislikes everything about Laura, including her defense strategy. And yet she's becoming hopelessly enamored by him. 

Set in the 1990s, as sparks ignite between the defendant and his defense attorney, tempers flare to a boiling point as this incompatible couple succumb to an undeniable magnetic attraction.
Can two completely different people stay true to their own beliefs, and still achieve a happily ever after?
Travesty of Justice is the first book in the Starting Over series. Call of the Emerald Isle is Book 2.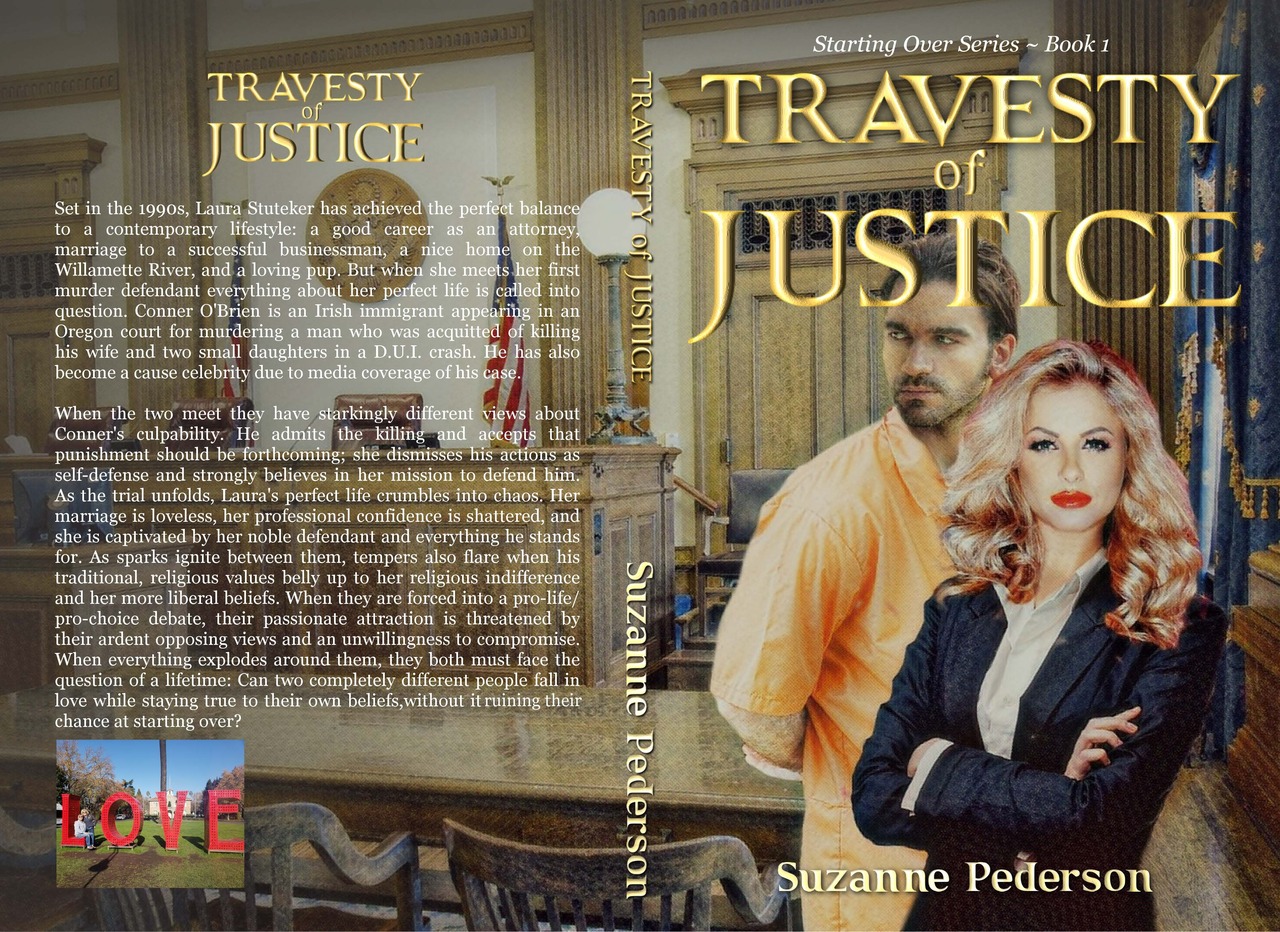 A family is crisis puts love in jeopardy and forces an impossible decision. Can this married couple survive what they're facing, or will their happy and successful marriage be ruined by external circumstances?  
When Connor and Laura's children find themselves in trouble - each with their own life altering consequence, drastic decisions need to be made to turn things around and keep this family together. Connor thinks a return to Ireland might be the best answer, but Laura wants to stay in Oregon to maintain her lucrative career as a renowned attorney. To further complicate a resolution, each of the teenagers has their own reason for resisting a move. And one child in particular refuses to go. But Connor can't stop the ringing in his ears that is calling him home to the emerald isle.
Can this loving opposites-attract couple who always see things in contrary ways find a way to solve their family's crisis and give their boys a chance to start over - without losing their own precious love story in the process?
Call of the Emerald Isle is Book 2 of the author's Starting Over series, but it can also be read as a stand-alone. Book 1 is Travesty of Justice.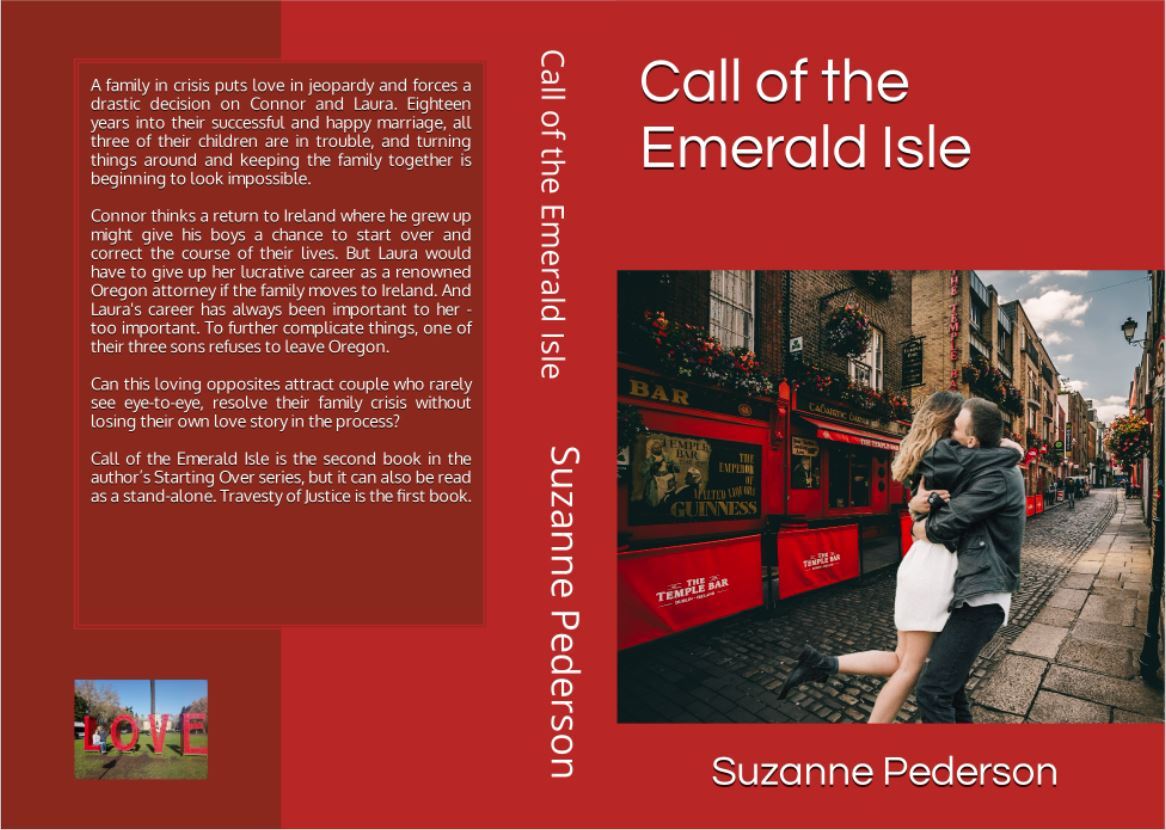 Released: Spring 2019
A Second Chance Romance. Childhood sweethearts forced to part in high school meet again as attorneys representing opposing parties. Can they rekindle their lost love despite secrets and ethical standards? 
Mary didn't expect her world to change when she entered the courtroom to represent her new client. But that was before Ian Powers, her childhood sweetheart, walked into the courtroom like a powerful man who thought he owned the place. His gentle smile was the same, and the twinkle in his eyes made Mary want to hug him, but she sensed that he was now a player with a heart of stone. Gone was his shaggy hair, his torn jeans and untucked tee shirt. In their place was a slick urban haircut, an expensive suit, and a sophisticated manner that warned of an underlying arrogance that could push a girl away. Far. Away. And yet Mary was drawn to step into his inner circle to rekindle their love. Soulmates from the first time he pulled her pigtails in grade school until the last time he kissed her before their forced breakup, she felt compelled to learn about his life since their sad parting. Was he still the same boy that Mary once loved with all her heart? What secrets was he now hiding, and why couldn't he trust her with them? 

Ian had learned from an early age that life could hurt, and the strong only survived by not getting sucked into emotional strife. Get in, get out, and don't stick around. That was his motto. But now he had Mary back in his life and he desperately wanted to draw her into his inner most circle. He had dreamed about getting her back for years. But how could he bring her into his life when his life had become more complicated than she would ever expect?
Can these two love sick attorneys rebuild a life together despite the secrets from Ian's past that he's bringing into their future and the challenges of Mary's life that seem insurmountable? 
Something to Remember is the first book in the Second Chance series. Something to Cherish is the second book.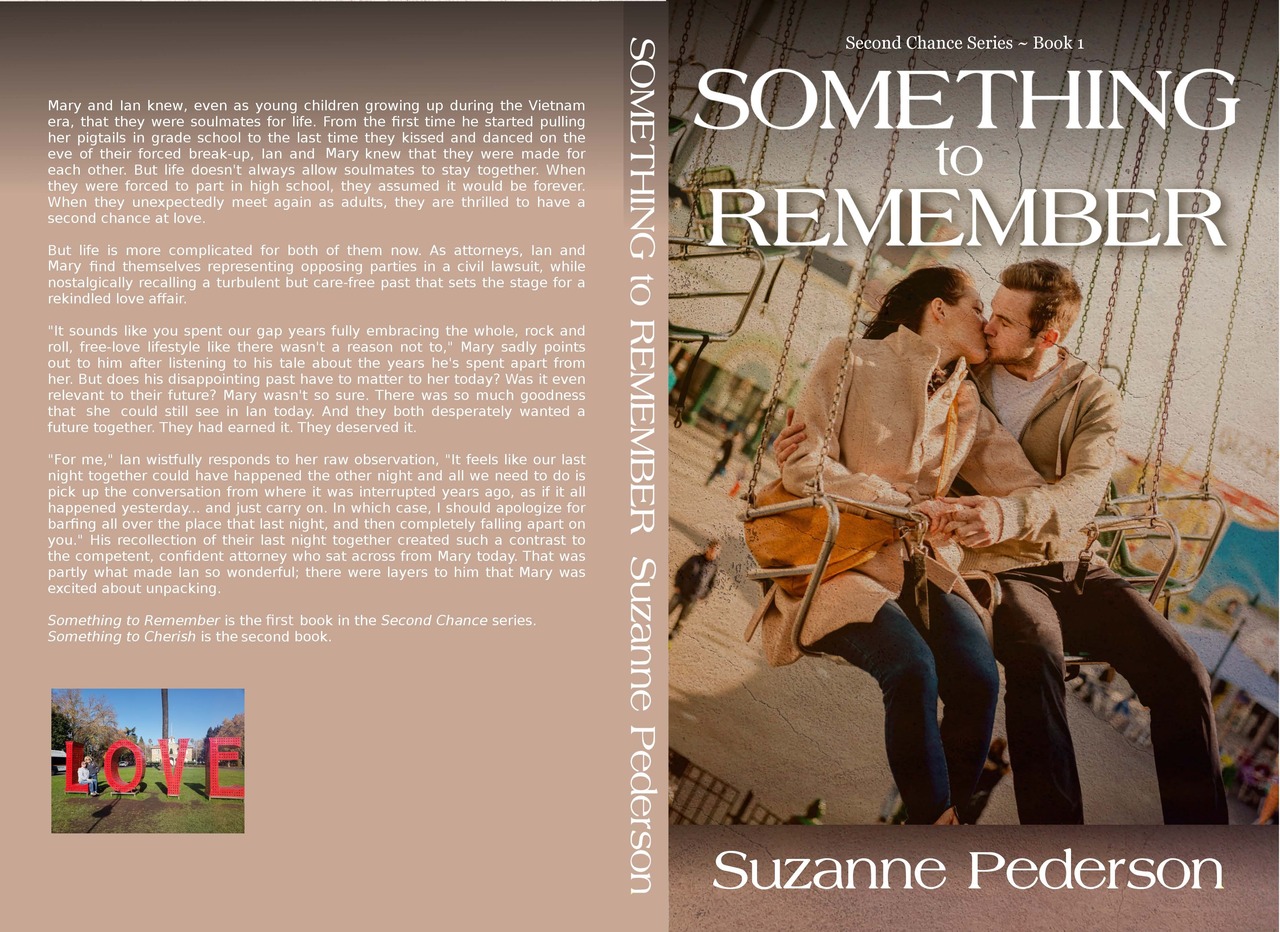 Released: Winter 2020
Can this reunited couple maintain a happy marriage despite Ian's wicked ex-wife and the wedge she is creating between him and his adult cognitively impaired daughter?
Mary and Ian met as military brats and became high school sweethearts before they were forced to part ways. Reunited as adults, they are now happily married attorneys.
Jenny and Ricky, Ian's cognitively impaired daughter and her similarly impaired boyfriend are getting married. Life should only get better for both couples now that everyone has found happiness with their soulmate. But perhaps all this happiness is just the calm before the storm.
When Ricky does something that puts all of their financial stability at risk and an unexpected development brings Ian's ex-wife into their daily lives, Ian's self-control is pushed to the limit, while Mary's self-confidence is shaken into action. Along the way, Jenny and Ricky's literal interpretation of life events provides a refreshing perspective.
Can the two cognitively impaired young adults really make marriage work?
Can the two childhood sweethearts who finally have a second chance at happiness, keep it together while everything else in their newly aligned world threatens to pull them apart?
Something to Cherish, the second book in the Second Chance series, picks up where Something to Remember ends but it can also be read as a stand-alone story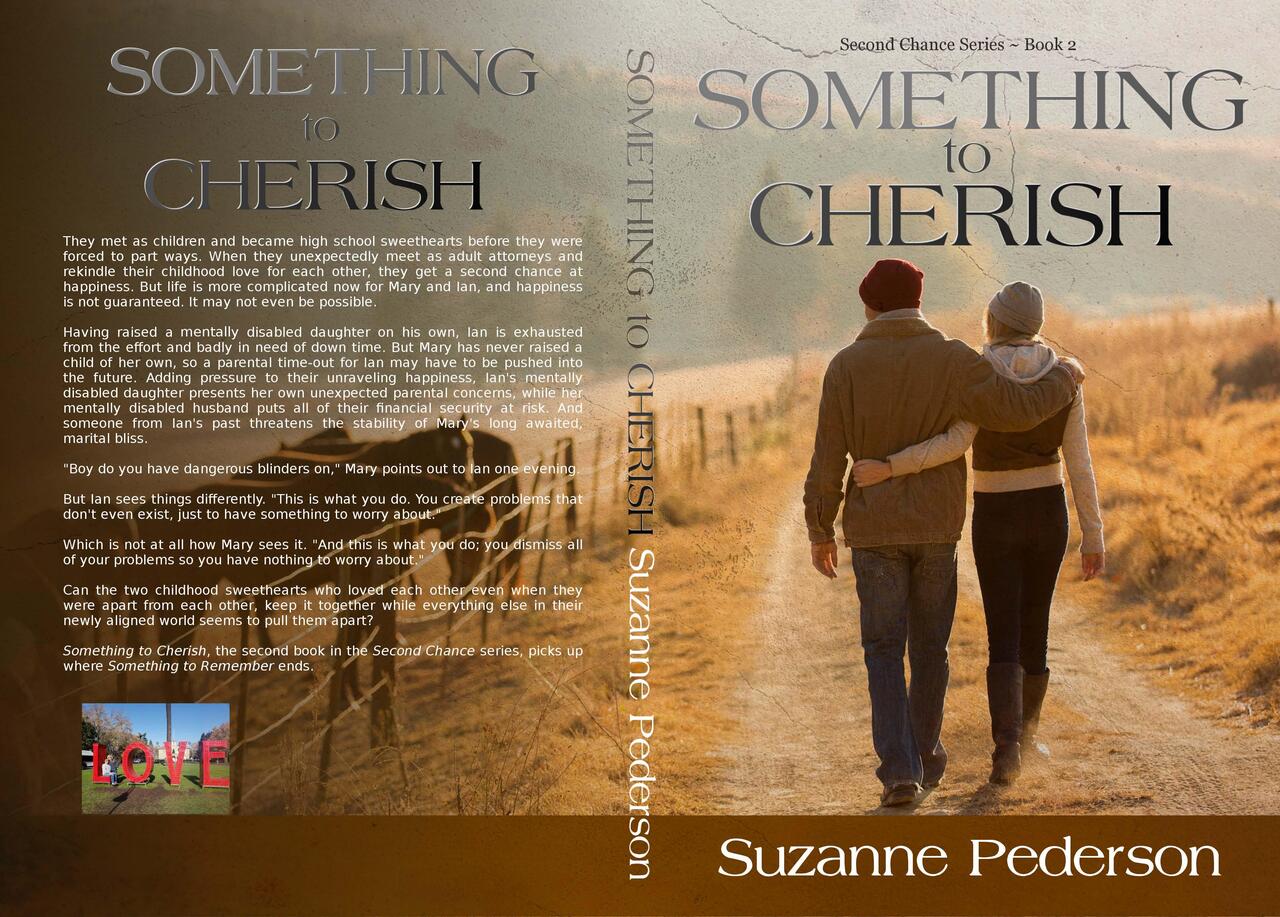 Can childhood friends and teenage rivals maintain their friendship when boundaries are crossed, friendships are betrayed, and marriage vows broken? An alternating male perspective story of lasting friendships and a delightful coming of age couple with cognitive impairment.
Ian and Mary have it all; a happy marriage, two sweet kids, a delightful granddaughter, successful careers as attorneys, and a great home life on their mini-farm where Ian's cognitively impaired adult daughter and her similarly impaired husband also live. The only pickle in their happy existence is Ian's ex-wife who often stays on their property to help raise their shared granddaughter.
When an old high school friend who is now a doctor, contacts Ian regarding a medical research project involving cognitively impaired adults, everyone's happy existence becomes threatened. When they were in high school, Wally had a crush on Mary, even though she and Ian were a couple. It complicated the teenage relationship, but now that they are all adults, the boyhood rivalries are over. Or are they?
Enter Ian's ex-wife. Elizabeth is conniving, available, and interested in Wally. She is also drop-dead gorgeous and an expert at delivering a wave off and a come-on all at once. As her presence infiltrates Wally's life, relationships are tested, friendships are betrayed, and everyone's happy home life hangs in the balance.
This is a multiple layered love story about family life, friendships, betrayal, healing and second chances.
This is the third book in the author's Second Chance Series. Something to Navigate, picks up where Something to Cherish ends but it can also be read as a stand-alone story.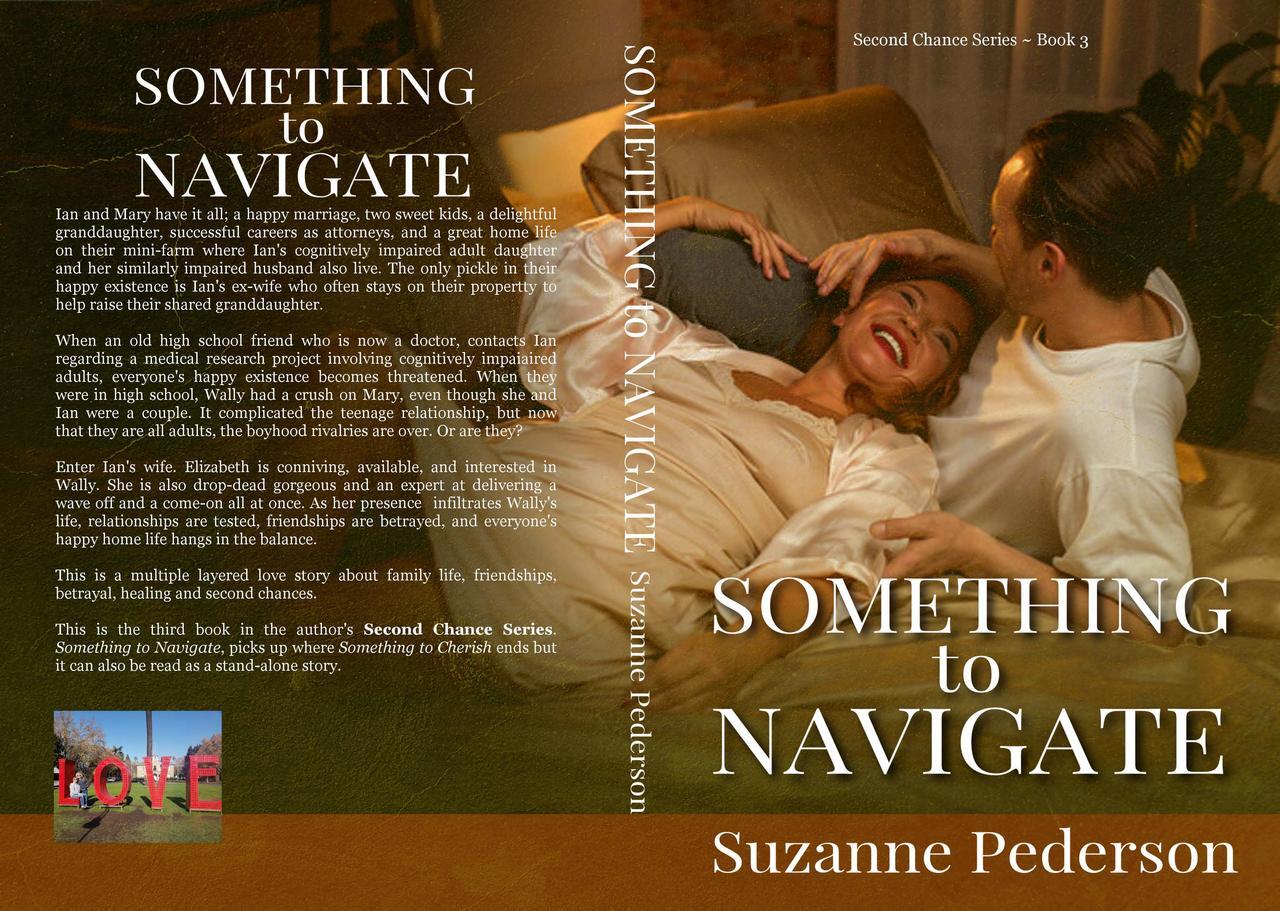 An age-gap, married romance with a military backdrop and an enemies to lovers feel. 
Katie Richardson has just arrived at basic training. Back home, her musician husband is a small-town celebrity with a devoted fan base. He's also a Vietnam veteran who supports the warrior, but never the war. Katie broke his heart by enlisting in the army. Kris is a loving and caring man but he wants the old Katie back - that sweet young girl he married who loved being his wife. But Katie loves her new soldier identity and weapon firing, grenade throwing army life. She is no longer just a housewife. Her life has become meaningful and exciting. She's learned how to cuss like a soldier and defend herself against the enemy.

But now she and Kris are drifting apart - like she's become his enemy! Her beloved country crooner who still makes her swoon is slowing pushing her away. Katie doesn't want to lose Kris, but she's not willing to give up her new life.

As Kris' music career takes off in a big way, Katie's military career takes an unexpected turn for the worse, and Katie soon begins to regret her life changing enlistment and her newly found soldier girl identity.
Set in the 1970s, can this housewife turned soldier hold onto her peace activist husband and save her marriage or will she lose everything that ever mattered to her for the sake of her new career?
This is an opposites-attract, age-gap romance with an HEA. In Cadence Love is Book 1 in the author's Freedom Fighters series.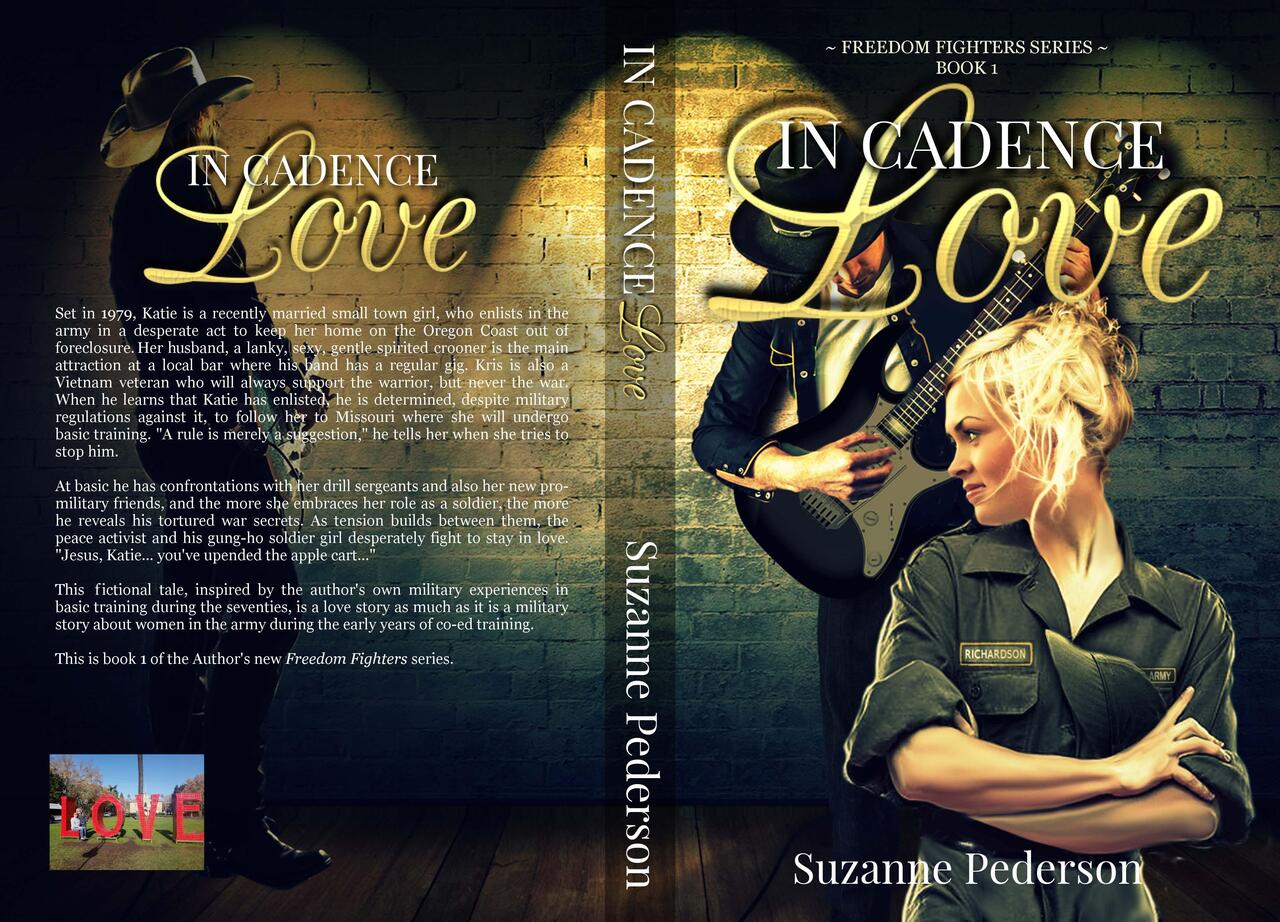 Coming Soon!
She's a single mom who just relocated to California for a new paralegal job.  She isn't interested in a workplace romance with her new boss, a pompous child support attorney who likes his expensive toys. But when his marriage explodes and he finds himself on the wrong side of the courtroom drama, she can't help but fall for his tender side. Will a forbidden romance ruin Valerie's life just as she's finally falling in love?